Innovacom's mission for responsible financing
Innovacom has an ESG (Environment, Social, Governance) charter which reflects our commitment, since our first financing,
to responsible investment. As part of this approach, we issue periodic thematic surveys among our portfolio companies.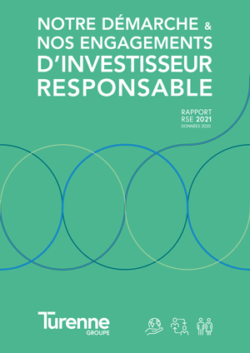 ESG report
An annual CSR (Corporate Social Responsibility) report from the Turenne Group to which Innovacom Gestion contributes as an innovation brand is available via the link below:
Innovacom attaches great importance to the interests of subscribers to our managed funds.
We are mindful to risks around conflicts of interest and extremely concerned about the independence of the companies we invest in. We have a deep respect for entrepreneurs, their teams and their projects and believe that our partnership goes beyond financial support to include expertise and guidance.