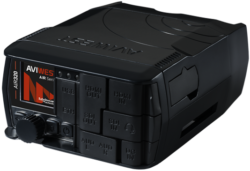 The French startup Aviwest, specialized in video transmissions, is enjoying real success in Algeria since almost all television channels have opted for its solutions.
No more expensive satellite transmissions of press conferences and other live events requiring the deployment of significant human and material resources.
Aviwest offers boxes weighing just 500 grams, connected to the cameras to broadcast the video stream live, to be received in TV control rooms via the bandwidth of 3G and 4G networks.
Television channels such as Ennahar TV, Dzair TV, Echourouk News and Numidia TV, have acquired these boxes in order to guarantee live coverage of the demonstrations that have taken place in Algeria since last February.
"We have divided our satellite bills by 4, with 3 or 4 SIM cards we cover the news while being mobile and efficient," says an editor of a news channel.
It must be said that since the majority of channels cannot afford to invest in trucks equipped for satellite, Aviwest has revolutionized video transmission. At Dzair TV, a general-interest television channel, the transmission of matches in the second league was mainly by satellite via Eutelsat at a cost of around 50 000 Algerian Dinars (330 euros) per hour, while the transmission by Aviwest box did not exceed 3000 Algerian Dinars (22 euros) per hour only.
Par Amine Allam, Télé Satellite et Numérique